REAL ESTATE - ACREAGE AUCTION PLUS BUICK CAR AND SMALL AMOUNT OF PERSONAL PROPERTY - (SOLD)
12414 Cherry Avenue
Whiting, IA 51063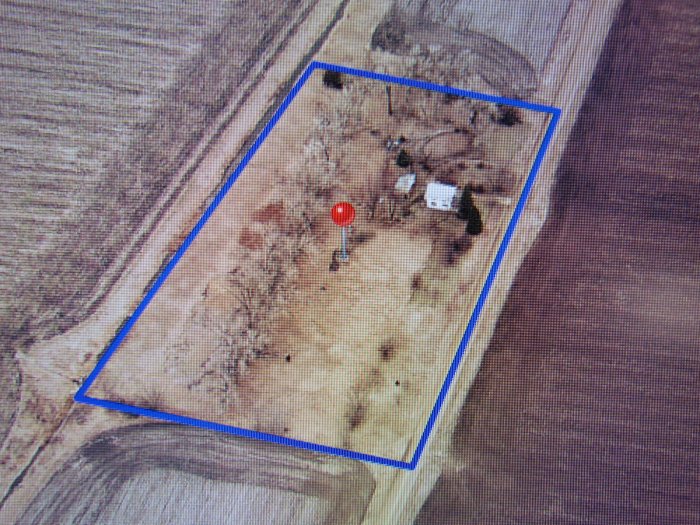 Property Description
REAL ESTATE - ACREAGE AUCTION
PLUS BUICK CAR AND SMALL AMOUNT OF PERSONAL PROPERTY
4.03 Acres +/- Monona County, IA. With 2 Story Home
Saturday, June 16, 2018 ~ 10:00 A.M.
Sale Site: 12414 Cherry Avenue, Whiting, Iowa. Watch for Sign.
We hope you will have a Grand Vision for this Property. We are offering to you the entire property as is with land, 3 bedroom home, remaining buildings, and all the remaining contents of the home. There is 1280 SF of living area to the home, newer furnace and central air by Thelander, home was built in 1923, brome pasture area and trees surround the property. Inspection of the property can take place from 8 A.M. till 10 A.M. the day of the Auction (No Exceptions). You will not be able to enter the home, please view the photos on our website for a visual inspection. You have heard Location Location Location; this property is ideal in this regard. Please contact Russ McCall for further details Ph. 712-420-3004

PROPERTY LOCATION
Address: 12414 Cherry Avenue, Whiting, Iowa 51063
From Whiting, Iowa take CR-K45 3.6 miles, turn right onto Cherry Avenue and drive 0.4 miles, to site on left side of the road.
LEGAL DESCRIPTION
PT of SE NW of Section Fifteen (15), Lake Township Eighty-four (85) North, Range Forty-Six (46) West of the 5th P.M., Monona County, Iowa.

Annual Taxes: $956

AUCTION TERMS & CONDITIONS:
PROCEDURE: The property will be offered as 1 individual Tract.
DOWN PAYMENT: 10% down payment on the day of the auction with the balance in cash or certified funds at closing. The down payment may be made in the form of cash; cashier's check, personal check or corporate check. Your bidding is not conditional upon financing, so be sure you have arranged financing, if needed and are capable of paying cash or certified funds at closing.
ACCEPTANCE OF BID PRICES: The successful bidder will sign a purchase agreement at the auction site immediately following the close of bidding.
CLOSING: Closing shall occur in approximately 45 days, and in accordance with the specific terms of the Agreement to Purchase. Possession shall be given at closing. The closing will be handled by Lee Rankin Attorney - 710 Iowa Avenue, Onawa, Iowa 51040 Ph: 712-423-1652
TITLE: Sellers are the sole owner's fee simple of the property.
EASEMENTS AND LEASES: Sale of said property is subject to any and all easements of record and any and all leases.
AGENCY: McCall Auctions & Real Estate and its representatives are exclusive agents of the Sellers.
DISCLAIMER AND ABSENCE OF WARRANTIES:. The property is being sold on an "AS IS, WHERE IS" basis, and no warranty or representation, either express or implied, concerning the property is made by the Sellers or the auction company. Each potential bidder is responsible for conducting his or her own independent inspections, investigations, inquiries, and due diligence concerning the property. AUCTION COMPANY AND SELLERS ARE NOT RESPONSIBLE FOR ACCIDENTS.
PERSONAL PROPERTY BEING AUCTIONED:

2004 Buick Lucerne with 135,400 miles, JD XL 255 Riding Mower As Is, Craftsman Garden Tiller, Garden and Lawn Equipment and other miscellaneous from inside the building and around the grounds.
Seller: Folwell "Lanny" Godsey Estate
Steve Jewett, Executor
Lee Rankin, Attorney
Contact Russ McCall for further information Ph: 712-423-1901


Auction Conducted By:
McCall Auctions and Real Estate
905 Iowa Avenue
Onawa, IA
712-423-1901
Russ and Brent McCall, Auctioneers
Loretta McCall and Andrea Meyer, Clerks