257 FOR SALE PRIVATE TREATY LISTING - (SOLD)
26557 - 290th
Blencoe, Iowa 51040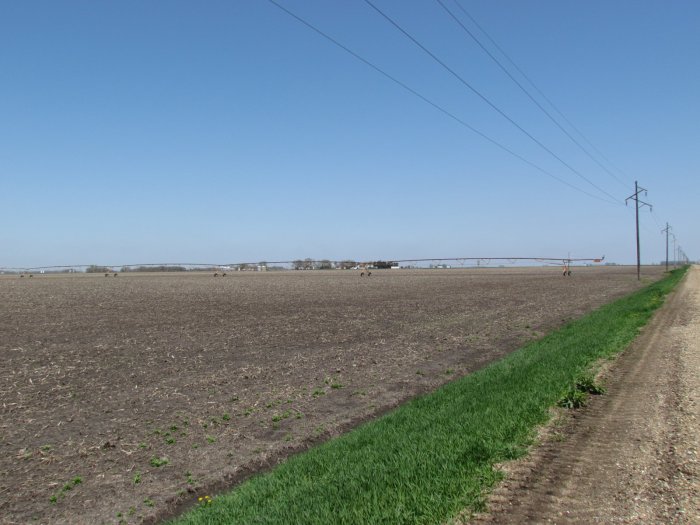 Property Description
LAND FOR SALE
WE ARE PLEASED TO PRESENT
257 Acres, m/l – Monona County, Iowa


LOCATION: From Blencoe Depart Main St. /CR-E60 driving east 1.6 miles, turn left on Linden Ave and drive north 0.6 miles, then turn right on 290th St and drive 1 mile to the approximate location of the building site. The land is located to the south of the road.

LEGAL DESCRIPTION: NE1/4, N1/2 of SE1/4, and part of NW1/4 of Section 12, 82 – 45 Sherman Township, Monona County, Iowa. 257 Taxable Acres

PRICE AND TERMS:
• $2,235,900 $8700/Acre
• 10% down, balance due in cash at closing
• 2013 crop is part of the purchase with Buyers paying expenses back to Sellers.
REAL ESTATE TAXES:
2012 Tax Year: $6,882 Drainage: $2,914
Taxable Acres: 257.29
FSA DATA:
Farm Number 3543
Crop Acres: 255.66
Corn Direct Yield: 97
Bean Direct Yield: 31

LAND DESCRIPTION: Cropland has been leveled and drains well. The land has been kept in the highest of productivity. Included: 7 tower Zimmatic Irrigation System electric powered new in July 2012, and a 7 tower T&L Irrigation System electric powered Hydro which is a 2008 model.

SOIL TYPES & PRODUCTIVITY: Primary soils are Luton silty clay and Blencoe silty clay. The weighted average CSR is 52.1

IMPROVEMENTS: None

DRAINAGE: Natural Drainage

WATER & WELL DATA: The Wells for the irrigation are approximately 105 feet, and designed to pump 850 to 900 gallon per hour.

POSSESSION: Negotiable

COMMENTS: Good cropland in great location for commercial development; close to regional elevator and close to I-29.
For additional information, contact Russ McCall, Broker
706 Iowa Avenue, Onawa, Iowa 51040
Telephone: (712) 423-1901 E-mail: mccalls@mccallauctions.com
archive.mccallauctions.com

The information in this brochure is from sources deemed to be reliable but it cannot be guaranteed by McCall Auctions & Real Estate or its staff.





East of Blencoe 2.5 miles
Total Acreage:258
Tillable:256
Terms:10% down, balance due in cash at closing. 2013 crop is part of the purchase buyers pay expenses